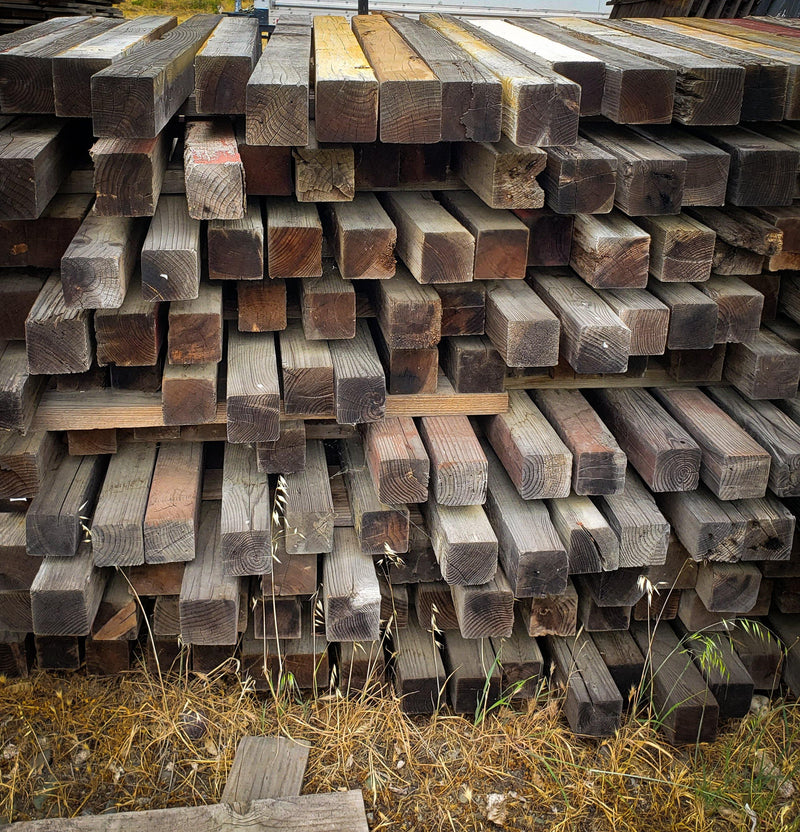 Lee Display searches far and wide to find locally sourced Redwood for our custom-made Potting Tables and Home Gardening products.  
While partnering with local companies to acquire the large allotments of lumber, Lee Display hand-selects every piece of wood.  We know that our customers love the character and vibrancy of the products that we produce.  So, Lee Display wants to find wood that encompasses exactly what our customers are searching for.
Hassle-Free Removals:
From old-growth salvaged from local barns and farms to recycling posts from fencing companies, Lee Display will arrange pick-up and loading of all your material.  
Simply schedule us with a date and location, and Lee Display will arrange for the pick-up and haul.
Working with Local Fencing Companies:
Lee Display has partnered with local Fence companies that typically throw away their old fences.  Fence companies are used to paying Waste Removal Services to dispose of their lumber or recycle it.  Now, Lee Display will take your old Redwood Fencing and turn it into something special!  
Lee Display is an Environmentally-Friendly Company:
Lee Display uses every piece of material for products we manufacture and build, so there's 100% no waste and our products are 100% locally sourced.
The Bay Area's Source:
Located in Northern California, halfway between the major cities of Sacramento and San Francisco, Lee Display offers a strategically preferred solution in the Bay Area.  We're able to service every city in the Bay Area in under an hour!
Lee Display uses only the best pieces of Redwood to produce our unique Home & Garden products.  Shop through our entire collection here!