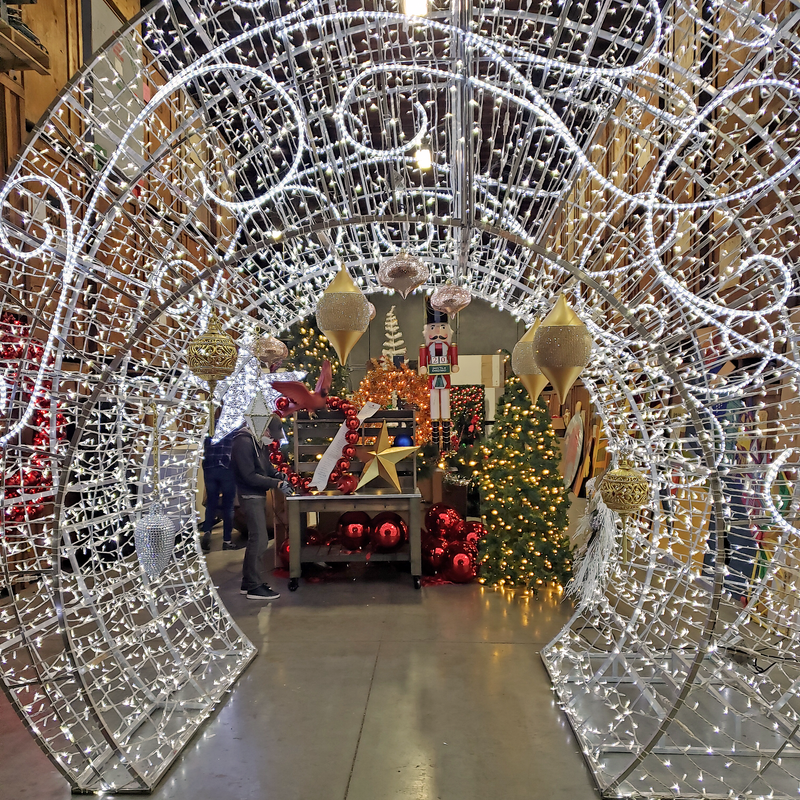 Lee Display's giant warehouse Christmas sale is back on and open for business.  Shop for amazing deals at wholesale and discounted pricing.  Don't miss out on unique decor you can't find anywhere else for a limited time only.
Precautions and all state-wide COVID-19 restrictions apply.  Due to current county restrictions, only a limited amount of people will be allowed inside at any time.  Please keep 6 feet of distance between shoppers.  Lee Display wants all our customers to be safe and healthy thru the holidays, so wear your masks at all times and our employees will do the same. 
Brand new and unique products for sale this year.  More decorations are available than ever before. 
Get them before they're gone for good! 
Details and Hours:
Open 7 days a week from 10am - 5pm.  

The large warehouse doors in back are open.  Park in the back of the warehouse and enter through the large warehouse doors.  We'll have products for sale indoors and outdoors.  Only a limited amount of people are allowed inside at any time.

For directions, please use this link:  

2220 Cordelia Rd., Fairfield CA 94534