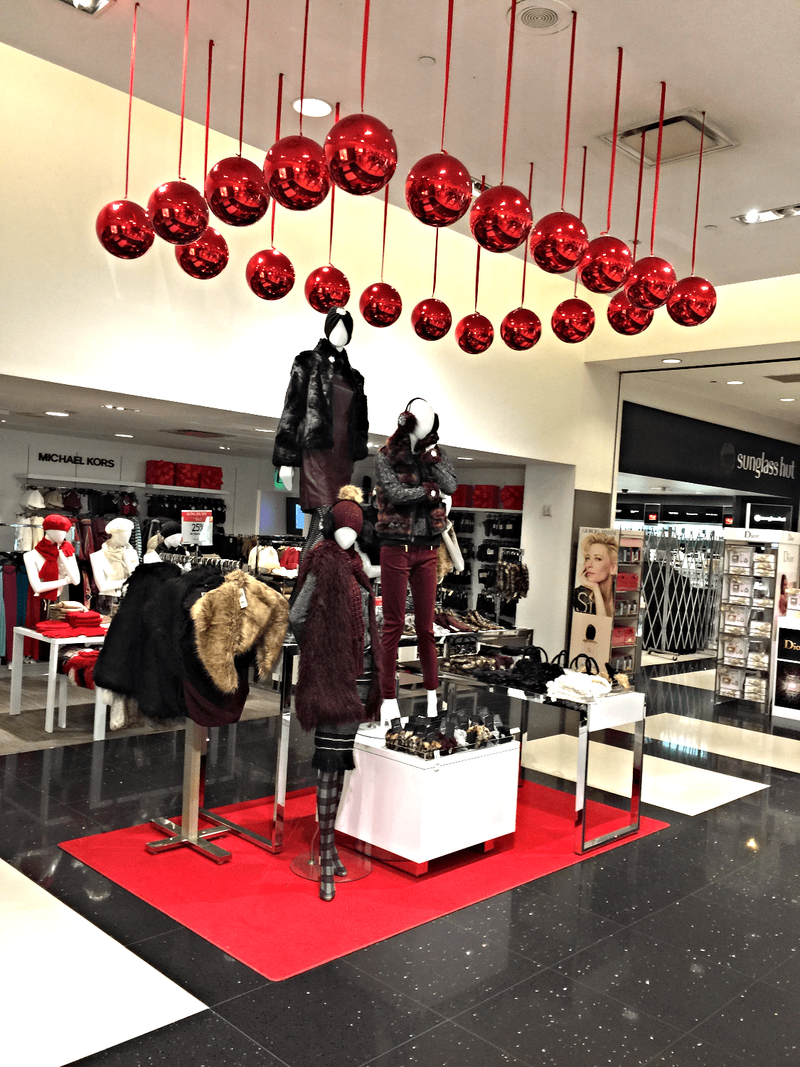 Our extra Large Red Ball Ornaments hang from the ceiling in Macy's Union Square.
Macy's stores around the country have now received and displayed our extra ball ornaments.  We sent out Gold, Silver, & Red Ball ornaments in extra large sizes for the holiday season.  Displayed with only a hanging piece of ribbon, the ball ornaments elevated the merchandise.  
Be sure to check out how each visual manager displayed our ball ornaments in their own unique way!