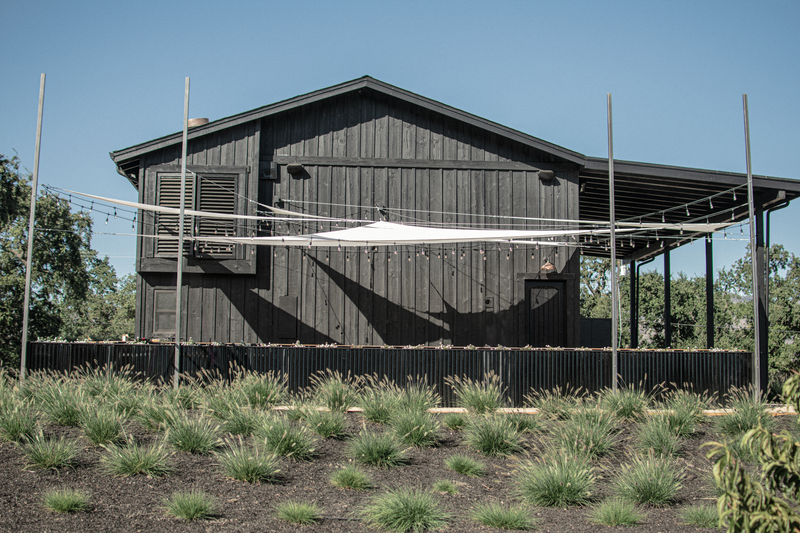 Lee Display was happy to put the finishing touches on the Hill Family Winery's hottest new tasting venue in Napa Valley.
Working with contemporary and modern rustic design styles that fit perfectly into the Napa Valley Wine scene, Lee Display built custom visual merchandising pieces that transform this old barn into a landing destination. 
DIY Succulent Vertical Wall Planters?  We turned that trending merchandising style into a unique and personal look for the Hill Family with a giant 'H' on the front side. 
Want to build something custom for your winery?  Book a consultation now!
Lee Display's Outdoor Canopy installation for the outdoor tasting area
Lee Display is one of the Bay Area's best professional outdoor lighting installation services. With years of experience, Lee Display brings the latest styles to the Hill Family's new wine tasting experience. 
| | |
| --- | --- |
| | |
| | |
| | |
| | |
| | |
| | |
| | |
Steel Spheres were built with lights and installed hanging from the interior of the tasting room.
| | |
| --- | --- |
| | |
| | |
Even in difficult times with COVID-19 requirements, Lee Display is able to work and finish the job.  We had our entire crew wear N-95 facemasks and keep social distancing guidelines in mind during the installation.  Lee Display's production team in action during the installation: 
| | |
| --- | --- |
| | |
| | |
| | |
| | |
| | |