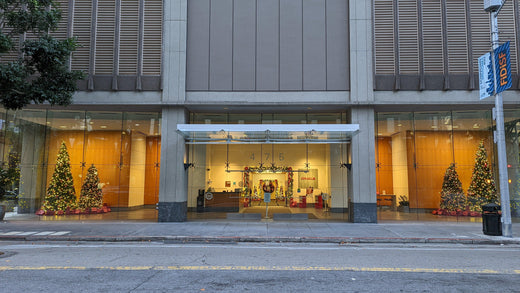 The holiday season is a magical time of year, but it can also be expensive. Between gifts, travel, and decorations, it's easy to overspend and end up with a hefty credit card bill come January. But with a little planning and creativity, it's possible to create a beautiful holiday display without breaking the bank.
Here are some tips and strategies for staying within your budget when decorating for the holidays.
Set a budget
The first step to staying within your budget is to actually set one. Determine how much you can realistically afford to spend on holiday decorations, and stick to it. This might involve cutting back in other areas, such as gifts or dining out, but it's important to prioritize your spending and stay within your means. Consider using a budgeting app or spreadsheet to track your expenses and ensure you don't overspend.
Prioritize decorations
Once you've set a budget, prioritize your decorations. Focus on essential items first, such as a tree, lights, and a few key ornaments. From there, build on your display with additional decorations as your budget allows. Consider budget-friendly alternatives to more expensive decorations, such as DIY projects or repurposing items you already have. For example, you could create your own garlands using paper, ribbon, or popcorn, or turn old jars or bottles into festive candle holders.
Shop smart
When it comes to buying holiday decorations, it pays to shop smart. Look for sales and discounts on decorations, and take advantage of coupons and promo codes. Consider shopping online to compare prices and find the best deals, but be sure to factor in shipping costs. Avoid buying decorations at the last minute, as prices often go up closer to the holidays. Instead, plan ahead and buy decorations early, when they're more likely to be on sale.
Reuse decorations
One of the easiest ways to stay within your budget is to reuse decorations from previous years. Rather than buying all new decorations every year, consider repurposing items you already have. For example, you could use ornaments in a new way, or incorporate old decorations into a new theme. Take care of your decorations so they last for multiple years, and store them properly so they're in good condition for the following year.
Conclusion
Decorating for the holidays doesn't have to break the bank. By setting a budget, prioritizing decorations, shopping smart, and reusing decorations, you can create a beautiful holiday display without overspending. At Lee Display, we offer a range of budget-friendly holiday decoration services for commercial clients and retail stores in the Bay Area. Contact us today to learn more about how we can help you stay within your budget this holiday season.